Prof. Dr. Torsten Heinemann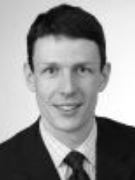 Institut für Soziologie
Address
Universität Hamburg
Universität Hamburg, Fakultät für Rechtswissenschaft
Allende-Platz 1
20146 Hamburg
Office
Room: 338
Office hours
Contact
Fax: +49 40 42838-4890
Curriculum Vitae
since 10.2014 Professor (W1) of Sociology, Institute of Sociology, Universität Hamburg 03.2014-09.2014 Senior Researcher, Institute of European Ethnology, Humboldt University of Berlin • 09.2013-09.2014 Lecturer, Institute of Social Sciences, Humboldt University of Berlin •
02.2010-08.2013 Principal Investigator, Immigene Project, Goethe University Frankfurt • 10.2008-08.2013 Lecturer, Goethe University Frankfurt •2010 Doctor of Philosophy, Goethe University Frankfurt • 2005 Diploma in Sociology (MA equivalent), Goethe University Frankfurt • 2003 Intermediate examination (BA equivalent), Goethe University Frankfurt
Main Research Fields
sociology of social problems
social control, social and critical theory
cultural sociology
sociology and philosohpy of science
social studies of science and technology and the public understanding of science and technology
Publications
Heinemann, Torsten (2012). Populäre Wissenschaft. Hirnforschung zwischen Labor und Talkshow. Göttingen: Wallstein.
Heinemann, Torsten, Ilpo Helén, Thomas Lemke, Urusla Naue und Martin Weiss (2015) Suspect Families. DNA Analysis, Family Reunification and Immigration Policies. Farnham: Ashgate.
Heinemann, Torsten (2014). Gefährliche Gehirne: Verdachtsgewinnung mittels neurobiologischer Risikoanalysen. In: Kriminologisches Journal 46 (3): 180-94.
Heinemann, Torsten und Thomas Lemke (2014). Biological citizenship reconsidered: The use of DNA analysis by immigration authorities in Germany. In: Science, Technology and Human Values 39 (4): 488-510.
Heinemann, Torsten, Ursula Naue und Anna-Maria Tapaninen (2013). Verifying the Family? A Comparison of DNA Analysis for Family Reunification in Three European Countries (Austria, Finland and Germany). In: European Journal for Migration and Law 15 (2): 183-202.
Heinemann, Torsten und Thomas Lemke (2013). Suspect families: DNA kinship testing in German immigration policy. In: Sociology 47 (4): 810-27.
Heinemann, Torsten, Thomas Lemke und Barbara Prainsack (2012). Risky profiles: Societal dimensions of forensic uses of DNA technologies. In: New Genetics and Society 31 (3): 248-59.
Heinemann, Linda V. und Torsten Heinemann (2010). "Optimise your brain!" – Popular science and its social implications. In: BioSocieties 5 (2): 291–4.
---